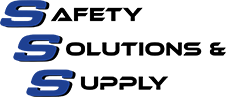 Students and Employers, Welcome to the Safety Solutions and Supply Training & Education Activity Manager (T.E.A.M.) database, your virtual file cabinet for training records and scheduling reminders. Our goal is to make managing your training activities easy and efficient.
As a Student, you will have a personalized login identification that you may change and control. When logged in you can manage your profile, view all your completed classes and supporting documents, print certificates and supporting documents and edit or assign an employer company to view your transcript.
As an employer managing your employee's training records has never been easier. We allow you to view individual employee transcripts and easily generate customized reports that you design with the click of a few buttons.
No time to login? Not a problem, let T.E.A.M. tell you when training is due. Students and Employees get automatic email notifications to remind them when those training events are due with ample time to schedule before expiration. Join Safety Solutions and Supply's T.E.A.M. and take the worry and hassle out of managing your training program.